8 Ways to Naturally Boost your Energy Without Caffeine
Between coffee, energy shots, energy drinks, and energy pills, there is an endless stream of caffeine that is being peddled to people every day to fight off the fatigue that our hectic lifestyles create. What these supplements don't tell you is that caffeine could cause headaches, indigestion, insomnia, heart problems, and overall bad health in some people. Instead of ranting about the inherent evils of caffeine, I think it's more important to talk about things you can do to cut the need or even eliminate caffeine from your life.
In the past I have been a caffeine abuser, and these are the tips that helped me be caffeine free, and have more energy that caffeine could have ever given me.
Sleep
The number one cause for fatigue is lack of sleep. Whether from actual insomnia or just lifestyle, the lack of sleep can cripple you in life. There are a long list of over the counter and pharmaceutical options available, but at the point you're just trading one chemical for another. Try simple things like going to be 30 minutes earlier, natural supplements like melatonin, chamomile, or tryptophan. You'll notice that the better you sleep, the less you'll need to consume caffeine.
Cold Shower
Nothing will wake you up in the morning like a cold shower. Try it. Scientist actually say that taking a shower every working is great for your overall health. Cold showers release adrenaline, promote good circulation, and wakes you up better than a cup of coffee ever could.
Smaller More Frequent Meals
Instead of eating 3 big meals a day, keeping your metabolism going throughout the day will provide you with energy throughout the day. Think of your metabolism as a camp fire: adding small chunks of fuel throughout the day is more efficient than throwing a large hunk of wood on the fire 3 times a day.
Meditate
This is another tip I use myself. Taking 5 minutes to just relax and breath reduces stress. Stress is an absolute energy leech. Even if you don't realize it, your body naturally burns more energy when you are stressed. Therefore, reducing stress allows your body to use what energy you have for better things.
Vitamin B
Vitamin B is nature's energy shot. It is estimated that somewhere between 15 and 40% of people are vitamin B deficient. Adding vitamin B deficiencies lead to fatigue, mood swings, mind fog, and other health problems. Adding a vitamin B supplement to you daily routine can literally change your life. I personally get vitamin b12 injections, and I swear by them.
Protein Snack
Eating protein packed snacks is a great way to boost your energy throughout the day. Things like cookies and candy may give you a quick boost of energy, but shortly after – you'll have that typical "sugar crash". Protein snacks like nuts, jerky, or even simple apple slices give you energy that lasts without the crash.
Walk
If you work in an office sitting in a chair all day like I do, getting up and going for a quick walk can keep your energy levels up. About every 90 minutes throughout the day I get up and walk around for a few minutes. You can do the same thing in your office. It seems like it would be distracting, but the truth is; when you are energized you are more efficient. After a couple of hours of sitting in place, your focus levels start to drop. So naturally bringing those focus levels back up is more efficient than ending up like a zombie in your chair.
Overall Diet
Diet really is key to your overall health. Even if you take my advice and eat smaller meals throughout the day, but are eating terrible foods, it becomes a moot point. Eating better improves your quality of life overall. Different people's bodies react differently to different foods, so figure out what works best for your body. Talk to your doctor, do some research, and you'll be amazed at how your diet can improve your life.
The peaceful protests bridging a nation divided
There are a number of different theories and hypotheses regarding early state formation that seek generalizations to explain why the state developed in some places but not others. Other scholars believe that generalizations are unhelpful and that each case of early state formation should be treated on its own.
Voluntary contend groups theories of people came together to form states as a result of some shared rational interest.
Conflict theories of state formation regard conflict and dominance of some population over another population as key to the formation of states.
The first states of sorts were those of early dynastic Sumer and early dynastic Egypt, which arose from the Uruk period and Predynastic Egypt respectively around approximately 3000 BCE.
Although state-forms existed before the rise of the Ancient Greek empire, the Greeks were the first people known to have explicitly formulated a political philosophy of the state, and to have rationally analyzed political institutions. Prior to this, states were described and justified in terms of religious myths.
Several important political innovations of classical antiquity came from the Greek city-states (polis) and the Roman Republic. The Greek city-states before the 4th century granted citizenship rights to their free population; in Athens these rights were combined with a directly democratic form of government that was to have a long afterlife in political thought and history.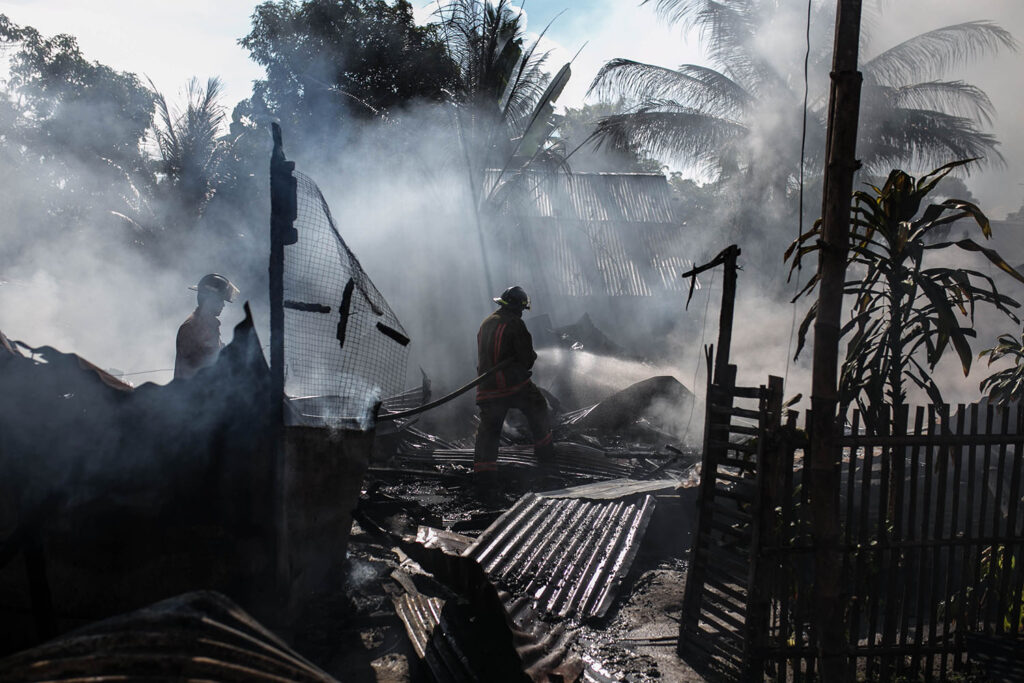 Political globalization began in the 20th century through intergovernmental organizations and supranational unions. The League of Nations was founded after World War I, and after World War II it was replaced by the United Nations. Various international treaties have been signed through it. Regional integration has been pursued by the African Union, ASEAN, the European Union, and Mercosur. International political institutions on the international level include the International Criminal Court, the International Monetary Fund, and the World Trade Organization.
The history of the world is commonly understood as the history of humanity spanning the major geopolitical developments of about five millennia, from the first civilizations to the present. In terms such as world religion, world language, world government, and world war, the term world suggests an international or intercontinental scope without necessarily implying participation of every part of the world.
The world population is the sum of all human populations at any time; similarly, the world economy is the sum of the economies of all societies or countries, especially in the context of globalization:
Terms such as "world championship", "gross world product", and "world flags" imply the sum or combination of all sovereign states.
While the Germanic word thus reflects a mythological notion of a domain of Man compare Midgard.
The corresponding word in Latin is mundus literally "clean, elegant" as an act of establishing order out of chaos.
Itself a loan translation of Greek cosmos "orderly arrangement." presumably as opposed to the divine sphere on the one hand and the chthonic sphere of the underworld on the other, the Greco-Latin term expresses a notion of creation.
"World" distinguishes the entire planet or population from any particular country or region: world affairs pertain not just to one place but to the whole world, and world history is a field of history that examines events from a global (rather than a national or a regional) perspective. Earth, on the other hand, refers to the planet as a physical entity, and distinguishes it from other planets and physical objects.
Was also classically used to mean the material universe, or the cosmos: "The worlde is an apte frame of heauen and earthe, and all other natural thinges contained in them."
The term can also be used attributively, to mean "global", or "relating to the whole world", forming usages such as world community or world canonical texts.
By extension, a world may refer to any planet or heavenly body, especially when it is thought of as inhabited, especially in the context of science fiction or futurology.
In philosophy, the term world has several possible meanings. In some contexts, it refers to everything that makes up reality or the physical universe. In others, it can mean have a specific ontological sense. While clarifying the concept of world has arguably always been among the basic tasks of Western philosophy, this theme appears to have been raised explicitly only at the start of the twentieth century and has been the subject of continuous debate. The question of what the world is has by no means been settled.
The traditional interpretation of Parmenides work is that he argued that the everyday perception of reality of the physical world is mistaken, and that the reality of the world is One Being: an unchanging, ungenerated, indestructible whole.
7,000 health workers dead from coronavirus, says Amnesty: Live |NationalTribune.com
The death toll from the coronavirus disease in the Middle East is more than 50,000 but numbers still may be an undercount, as testing in war-torn nations like Libya and Yemen remains extremely limited. The United States has said it will stop paying its dues to the World Health Organization, a day after it said…
The death toll from the coronavirus disease in the Middle East is more than 50,000 but numbers still may be an undercount, as testing in war-torn nations like Libya and Yemen remains extremely limited.
The United States has said it will stop paying its dues to the World Health Organization, a day after it said it would not participate in the COVID-19 Vaccine Global Access Facility (COVAX), a global vaccine development and distribution project.
Steroids have been confirmed to reduce the risk of death in patients suffering from severe cases of COVID-19.
More than 26 million people around the world have been diagnosed with the coronavirus, and at least 866,598 have died, according to Johns Hopkins University. Some 17.4 million people have recovered.
Here are the latest updates:
Friday, September 4
01:35 GMT – Brazil's coronavirus cases top 4 million
The number of confirmed coronavirus cases in Brazil has risen above four million, after health authorities logged 43,733 new infections at the end of Thursday.
Data from the health ministry also showed that the virus has caused nearly 125,000 deaths in Brazil.
Both totals are the second-highest for any country in the world, behind the US, according to the tally kept by Johns Hopkins University.
01:19 GMT – 100 million discounted meals eaten in UK during August
Around 100 million discounted meals were eaten by British diners during August as part of a government drive to encourage nervous customers back to restaurants.
Under the so-called "Eat Out to Help Out" programme, sitting customers could receive a 50 percent discount on food and non-alcoholic drinks at participating restaurants between Monday and Wednesday up to 10 pounds ($13) per person.
Official figures show the programme for August cost more than envisioned, racking up a cost of 522 million pounds ($680m), 22 million pounds more than estimated.
Diners have lunch outside a restaurant in Manchester, UK, as the 'Eat Out to Help Out' scheme continues [File: Jason Cairnduff/ Reuters]
Critics said the scheme did not change the underlying dynamics facing the industry, but Treasury chief Rishi Sunak said the programme helped protect the jobs of 1.8 million people working in the hospitality sector and boosted the country's economic recovery from the coronavirus-recession.
"From the get-go, our mission has been to protect jobs, and to do this we needed to be creative, brave and try things that no government has ever done before," he said.
00:58 GMT – 'The Batman' shoot suspended after positive COVID-19 test
British actor Robert Pattinson has tested positive for COVID-19, news media reported, temporarily halting the production of "The Batman".
Warner Bros said in a statement that "a member of 'The Batman' production" in the United Kingdom had tested positive for the coronavirus, but did not give a name. Variety, the Hollywood Reporter and Vanity Fair all cited sources as saying the person who tested positive was Pattinson, the film's star.
00:24 GMT – At least 7,000 health workers dead from coronavirus, Amnesty says
At least 7,000 health workers worldwide have died after being infected with the coronavirus, including more than 1,300 in Mexico alone, the most for any country, according to Amnesty International.
"Every health worker has the right to be safe at work, and it is a scandal that so many are paying the ultimate price," said Steve Cockburn, head of economic and social justice at Amnesty.
"Many months into the pandemic, health workers are still dying at horrific rates in countries such as Mexico, Brazil and the USA, while the rapid spread of infections in South Africa and India show the need for all states to take action."
Other hard-hit countries include the US with 1,077 deaths among health workers, the UK with 649, Brazil with 634, Russia with 631 and India with 573.
Even these figures are likely to be "a significant underestimate," as deaths may not have been officially registered in many countries, Amnesty said.
00:11 GMT – Tracing apps may stem COVID-19 spread even when only a few use them
Contact tracing apps can sharply reduce the spread of the novel coronavirus even when only a few people use them, according to a study published by researchers at Google and Oxford University.
An app used by 15 percent of the population together with a well-staffed contact-tracing workforce can lead to a 15 percent drop in infection rates and an 11 percent drop in COVID-19 deaths, according to statistical modelling by the Alphabet Inc unit and Oxford's Nuffield Department of Medicine.
With a 15 percent uptake of contact tracing apps alone, the researchers calculated an 8 percent reduction in infections and a 6 percent reduction in deaths.
The findings were based on data from a digital tracing system similar to one jointly developed by Google and Apple Inc.
Hello and welcome to Al Jazeera's continuing coverage of the coronavirus pandemic. I'm Zaheena Rasheed in Male, Maldives.
For key developments from yesterday, go here.
Continue Reading…
Top US health agency urges schools to reopen: Coronavirus latest |NationalTribune.com
The World Health Organisation (WHO) reported a record increase in global coronavirus cases, with the total rising by 284,196 in the past 24 hours. France advised its citizens not to travel to the Spanish region of Catalonia in order to help contain the spread of COVID-19.  India reported more than 49,000 fresh cases of the…
The World Health Organisation (WHO) reported a record increase in global coronavirus cases, with the total rising by 284,196 in the past 24 hours.
France advised its citizens not to travel to the Spanish region of Catalonia in order to help contain the spread of COVID-19.
India reported more than 49,000 fresh cases of the coronavirus with 740 new deaths, marking the biggest daily surge in infections.
Here are the latest updates:
Friday, July 24
01:07 GMT – New foreign students cannot enter US if courses are online
The United States announced new guidelines that will block any new foreign students from entering the country if they plan to take their classes entirely online this autumn.
In a memo to college officials, US Immigration and Customs Enforcement (ICE) said new students who were not already enrolled as of March 9 will "likely not be able to obtain" visas if they intend to take courses online.
The policy strikes a blow to colleges a week after hundreds united to repel a Trump administration policy that threatened to deport thousands of foreign students.
That rule sought to bar all international students in the US from taking classes entirely online this fall, even if their universities were forced to switch to fully online instruction amid an outbreak.
Read more here
US coronavirus catastrophe: Who is to blame? | Head to Head (48:31)
00:17 GMT – US health agency urges schools to reopen
The top health agency in the United States issued new guidelines on reopening schools in the autumn, with officials stressing the need for children to get back into the classroom despite fears about safety as coronavirus cases surge across the country.
The Centers for Disease Control and Prevention (CDC) added the documents, titled "The Importance of Reopening America's Schools this Fall", after President Donald Trump called earlier recommendations too tough, impractical and expensive. Trump sees reopening of schools as important to boost the economy as he seeks re-election in November.
Dr Robert Redfield, CDC director, said the additional documents were "all put out with the intent to help facilitate … the full reopening of schools for face-to-face learning".
The guideline includes recommendations such as keeping desks six feet apart, keeping students in small cohorts and using outdoor spaces.
Read more here.
Hello and welcome to Al Jazeera's continuing coverage of the coronavirus pandemic. I'm Zaheena Rasheed in Male, Maldives.
You can find all the key developments from yesterday, July 24, here.
SOURCE:
Al Jazeera and news agencies