A block away from Comcast's downtown Philadelphia tower Pritzker prize-winning architect Sir Norman Foster is constructing a second skyscraper for the cable giant. This one is 1,121 feet tall and will complement Comcast's still-shiny main campus, completed in 2008. The new building will be the tallest skyscraper outside Chicago and New York when finished and will have cost $1.2bn – $40m of that will come from the city and state. It's a building to match the ambition of a company now pushing for the biggest – and most controversial – merger in cable history.
The new building, a "tower that is like nothing that has happened before", according to Foster, was at one point to contain a giant slide and will include a block-long lobby with a glass-enclosed indoor plaza, which the "starchitect" has described as a "window on Philadelphia". Through the gleaming lobby of the current headquarters, there's another window on Philadelphia.
Down the stairs, past a produce market and a China Wok, into the shop-filled trolley station, there is a homeless man wearing layer over layer of white plastic bags instead of shoes, asleep against a storefront that says "RETAIL SPACE FOR LEASE". He is one of many in the station below Comcast's offices, some sitting on benches surrounded by all their belongings, some trying to find a place to lie down.
More than a quarter of the 1.6 million citizens of Philadelphia County live below the poverty line. An investigation by the Philadelphia Inquirer, calling Philly "the poorest big city in America", put the rate of deep poverty – that is, families of at least three making no more than $9,700 annually – at about 13%, or roughly 200,000 people.
In a city that's home to the world's largest cable provider and owner of NBC Universal, more than a third of residents don't have broadband access. Comcast's total revenue came to $68.8bn last year; the city of Philadelphia's didn't quite break $7.1bn.
The tense relationship between Comcast and the city where it employs more than 8,000 people is coming to a head, and at the worst possible time for the company: its proposed merger with its biggest competitor, Time Warner Cable, is under review and analysts are not optimistic about its chances, in part because the deal will hand control of two-thirds of US broadband connections to just one company.
On Friday Bloomberg reported that Justice Department anti-trust lawyers are leaning against the merger. "There's a lot of skepticism around this deal in DC," says BTIG analyst Rich Greenfield. "There's a big pushback against Comcast right now. Is [the merger] really in the best interests of consumers?"
Now, when Comcast needs very much to keep up appearances, its home town is taking the opportunity to voice pent-up discontent. Every 15 years, Philly gets to decide whether or not Comcast is allowed to use its public roadways and other property to install cables and pipes, and a lot has changed in the intervening decade and a half, including a financial crisis from which the city (among many others) has not nearly recovered.
Philadelphia commissioned a third-party survey – a "needs assessment" – to determine what locals believe should change in order to renew Comcast's franchise, and the results, released on 9 April, are fairly grim. Among the complaints: lengthy signal outages, the lowest overall customer satisfaction rate of all areas studied in the survey, five times the regulatory-mandated number of busy signals when users try to contact customer service, and an average monthly charge of $154.86, much higher than in comparable Comcast markets. Locals, in fact, tried to sue Comcast (the supreme court dismissed the case) over pricing last year.
Another problem: Internet Essentials, a low-cost internet access program for poor Philadelphians, has extremely low penetration – 15% of eligible citizens. Locals don't like it because it looks a lot like a benefit program, but isn't one. Audra Traynham, an activist with the Media Mobilization Project who works as a day matron at one of Penn's many hospitals, says that in order to qualify for the program she would have to go without Comcast internet for three months. "What would I do without internet for three months? Why can't we incorporate what we already have? Why can't you just drop a few dollars off my bill?" she asked.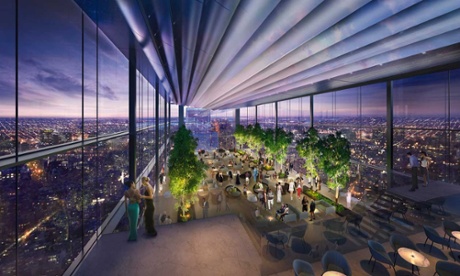 Comcast's executive director of corporate communications, Charlie Douglas, said Internet Essentials "is not designed for families who already have internet", it's outreach to people who are not yet online. The company also forgives debts that are more than a year old, Douglas said. "Sometimes people will say, 'I think I walked away from an apartment a few years ago and I don't have the equipment any more.' We don't want that to be a reason people don't call us and ask." Execs also point to the Honickman Learning Center, a spacious and hi-tech community center in a particularly rough neighborhood. As Mary Scullion, of poverty alleviation group Project Home, put it, "Not that many corporations are interested in investing in the second-poorest zip code in Philadelphia."
But the beef between Comcast and Philly goes deeper than the service the company provides or even its community projects. "Comcast has its own story to tell about what it does charitably," said Philadelphia city councilman Wilson Goode Jr, son of the city's first black mayor. "I actually believe [negotiating the franchise renewal] is a matter of public benefit, which is our obligation. You have large organizations who like to tout what they've done charitably, but it's their choice to do it or not to do it. Now's our chance to determine what the public benefit should be."
Media Mobilizing Project's policy director, Hannah Sassaman, has a pitch for the cable company. "Comcast should pay for every Stem teacher – science, technology, engineering and math – and staff," said Sassaman flatly. "As well as all connectivity and hardware above and beyond the federal E-Rate program [which is funded by a tax most cable operators pass on to consumers], for the life of the franchise, in Philadelphia public schools."
It makes a certain amount of sense in a bare-knuckle Philly way – Comcast receives 10-year-long building tax abatements on both its current headquarters and the tower going up across the street, in addition to those direct contributions from the city and state. And it avoids taxes in a number of other ways – the corporation, like hundreds of thousands of US businesses, has a holding company in Delaware, allowing it to take advantage of low tax rates and other corporate perks, a loophole Pennsylvanians have repeatedly asked to close. Comcast got theirs; now that their franchise renewal is up, Sassaman wants to get hers for the people she said are "not imports from Silicon Valley".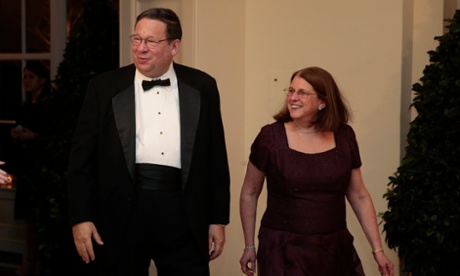 The bitterness palpable at every meeting attended by both execs and activists has been heightened in part by Comcast's local political activity. David Cohen, executive vice-president at Comcast and holder of numerous charitable positions in Philly, notably chairman of the board of trustees at the University of Pennsylvania, is at the center of much of this discussion, good and bad. An active fundraiser for President Obama, Cohen also campaigned hard for the recently ousted Pennsylvania governor, Tom Corbett, who cut funding to the local school system by some $360m. The money the state did agree to give was cobbled together from multiple sources including renewing a sales tax that was set to expire (a tax that critics point out particularly affects low-income Philadelphians).
Cohen helped to broker the deal, saying that he expected concessions from teachers' unions to help make ends meet, which may explain why so many believe Comcast owes the school system directly. Now he's being blamed for the cuts.
"My property taxes have quadrupled in the past few years while my pay has gone down because I have had to supplement the budget cuts by purchasing more and more of my classroom supplies," said Miranda Garcia-Thompson, a technology teacher at Constitution high school in Philly. "My taxes have gone up in part to offset enormous tax breaks given to Comcast through the tax abatement and other incentives to have them base their corporation here. If anyone should be chastised into giving back in order to get more from the taxpayers, it should be Comcast itself."
Cohen had a death in the family and was unavailable to speak for this article, but the company offered a statement on its commitment to the city. "The franchise renewal process is just one of many business negotiations we have with the city and our commitment to it remains stronger than ever," said a spokesman. "We absolutely love Philadelphia, and our global headquarters will remain here for many years to come."
But there are other times when Comcast has involved itself in local initiatives in Philadelphia that don't have much to do with their operations, sometimes in ways that seem all but designed to destroy goodwill. Multiple members of the city council, for example, say Comcast spent more than $100,000 opposing a city ordinance that would require local businesses to offer five paid sick days – a requirement Comcast already meets and exceeds.
"One of their arguments was that it would mess up their record-keeping!" recalled city councilman Bill Greenlee. (Comcast made much the same argument in a statement to the Guardian, saying adhering to the bill would "disrupt a uniform benefits package".) "The strange thing is that they're already located in cities that provide paid sick leave. I think what it came down to was that they didn't want the government telling people what to do. And I mean, you've got to have the government telling people what to do sometimes or we wouldn't have a 40-hour work week and we'd still have child labor. They've got tax breaks I voted for, and they've stayed in the city. Having a growing, thriving corporation here does make some sense, but to fight against people getting five measly sick days … I don't think that was the right approach," said Greenlee.
Neither does Sassaman. When the needs assessment came out, she was in room 202 of City Hall alongside a few reporters and several Comcast brass. Badgered by reporters Mayor Michael Nutter said he wasn't "aware of any other tax issues related to Comcast" and mentioned only the franchise fee. Sassaman, putting a hand up just as Nutter said "last question", rattled off a list of cities that have leveraged expiring franchise agreements against commitments to fund city services. "If you, in paying attention to these hearings and to city council, heard a push for that, would you be willing to negotiate for more resources from Comcast?" she asked.
Nutter backtracked quickly, saying he was not going to outline his whole strategy in that press conference. The meeting ended with a Comcast exec walking into the scrum to tell reporters that the needs assessment was flawed and then refusing to take questions. As the aggrieved parties receded from City Hall, the Comcast execs to the tower, Sassaman, presumably, to the downmarket storefront where her group meets and plans, the brotherly love for which the city is named was nowhere in evidence.