A block away from Comcast's downtown Philadelphia tower Pritzker prize-winning architect Sir Norman Foster is constructing a second skyscraper for the cable giant. This one is 1,121 feet tall and will complement Comcast's still-shiny main campus, completed in 2008. The new building will be the tallest skyscraper outside Chicago and New York when finished and will have cost $1.2bn – $40m of that will come from the city and state. It's a building to match the ambition of a company now pushing for the biggest – and most controversial – merger in cable history.
The new building, a "tower that is like nothing that has happened before", according to Foster, was at one point to contain a giant slide and will include a block-long lobby with a glass-enclosed indoor plaza, which the "starchitect" has described as a "window on Philadelphia". Through the gleaming lobby of the current headquarters, there's another window on Philadelphia.
Down the stairs, past a produce market and a China Wok, into the shop-filled trolley station, there is a homeless man wearing layer over layer of white plastic bags instead of shoes, asleep against a storefront that says "RETAIL SPACE FOR LEASE". He is one of many in the station below Comcast's offices, some sitting on benches surrounded by all their belongings, some trying to find a place to lie down.
More than a quarter of the 1.6 million citizens of Philadelphia County live below the poverty line. An investigation by the Philadelphia Inquirer, calling Philly "the poorest big city in America", put the rate of deep poverty – that is, families of at least three making no more than $9,700 annually – at about 13%, or roughly 200,000 people.
In a city that's home to the world's largest cable provider and owner of NBC Universal, more than a third of residents don't have broadband access. Comcast's total revenue came to $68.8bn last year; the city of Philadelphia's didn't quite break $7.1bn.
The tense relationship between Comcast and the city where it employs more than 8,000 people is coming to a head, and at the worst possible time for the company: its proposed merger with its biggest competitor, Time Warner Cable, is under review and analysts are not optimistic about its chances, in part because the deal will hand control of two-thirds of US broadband connections to just one company.
On Friday Bloomberg reported that Justice Department anti-trust lawyers are leaning against the merger. "There's a lot of skepticism around this deal in DC," says BTIG analyst Rich Greenfield. "There's a big pushback against Comcast right now. Is [the merger] really in the best interests of consumers?"
Now, when Comcast needs very much to keep up appearances, its home town is taking the opportunity to voice pent-up discontent. Every 15 years, Philly gets to decide whether or not Comcast is allowed to use its public roadways and other property to install cables and pipes, and a lot has changed in the intervening decade and a half, including a financial crisis from which the city (among many others) has not nearly recovered.
Philadelphia commissioned a third-party survey – a "needs assessment" – to determine what locals believe should change in order to renew Comcast's franchise, and the results, released on 9 April, are fairly grim. Among the complaints: lengthy signal outages, the lowest overall customer satisfaction rate of all areas studied in the survey, five times the regulatory-mandated number of busy signals when users try to contact customer service, and an average monthly charge of $154.86, much higher than in comparable Comcast markets. Locals, in fact, tried to sue Comcast (the supreme court dismissed the case) over pricing last year.
Another problem: Internet Essentials, a low-cost internet access program for poor Philadelphians, has extremely low penetration – 15% of eligible citizens. Locals don't like it because it looks a lot like a benefit program, but isn't one. Audra Traynham, an activist with the Media Mobilization Project who works as a day matron at one of Penn's many hospitals, says that in order to qualify for the program she would have to go without Comcast internet for three months. "What would I do without internet for three months? Why can't we incorporate what we already have? Why can't you just drop a few dollars off my bill?" she asked.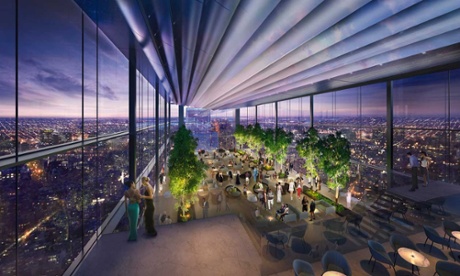 Comcast's executive director of corporate communications, Charlie Douglas, said Internet Essentials "is not designed for families who already have internet", it's outreach to people who are not yet online. The company also forgives debts that are more than a year old, Douglas said. "Sometimes people will say, 'I think I walked away from an apartment a few years ago and I don't have the equipment any more.' We don't want that to be a reason people don't call us and ask." Execs also point to the Honickman Learning Center, a spacious and hi-tech community center in a particularly rough neighborhood. As Mary Scullion, of poverty alleviation group Project Home, put it, "Not that many corporations are interested in investing in the second-poorest zip code in Philadelphia."
But the beef between Comcast and Philly goes deeper than the service the company provides or even its community projects. "Comcast has its own story to tell about what it does charitably," said Philadelphia city councilman Wilson Goode Jr, son of the city's first black mayor. "I actually believe [negotiating the franchise renewal] is a matter of public benefit, which is our obligation. You have large organizations who like to tout what they've done charitably, but it's their choice to do it or not to do it. Now's our chance to determine what the public benefit should be."