This article originally appeared on VICE Canada
.
Forty-seven dogs are receiving emergency medical care after they were rescued from the home of an animal hoarder in Thunder Bay, Ontario, on Friday.
Robin Ratz, who works with animal rescue services Northern Reach and Adopt a Mutt, told Tbnewswatch.com that the conditions in the house were the worst she's ever seen and that the dogs were in very small, confined areas. "The house was in shambles. The urine smell was so strong that, even with masks, it penetrated our nostrils," she said in an interview Monday. "Probably their little spirits have been broken."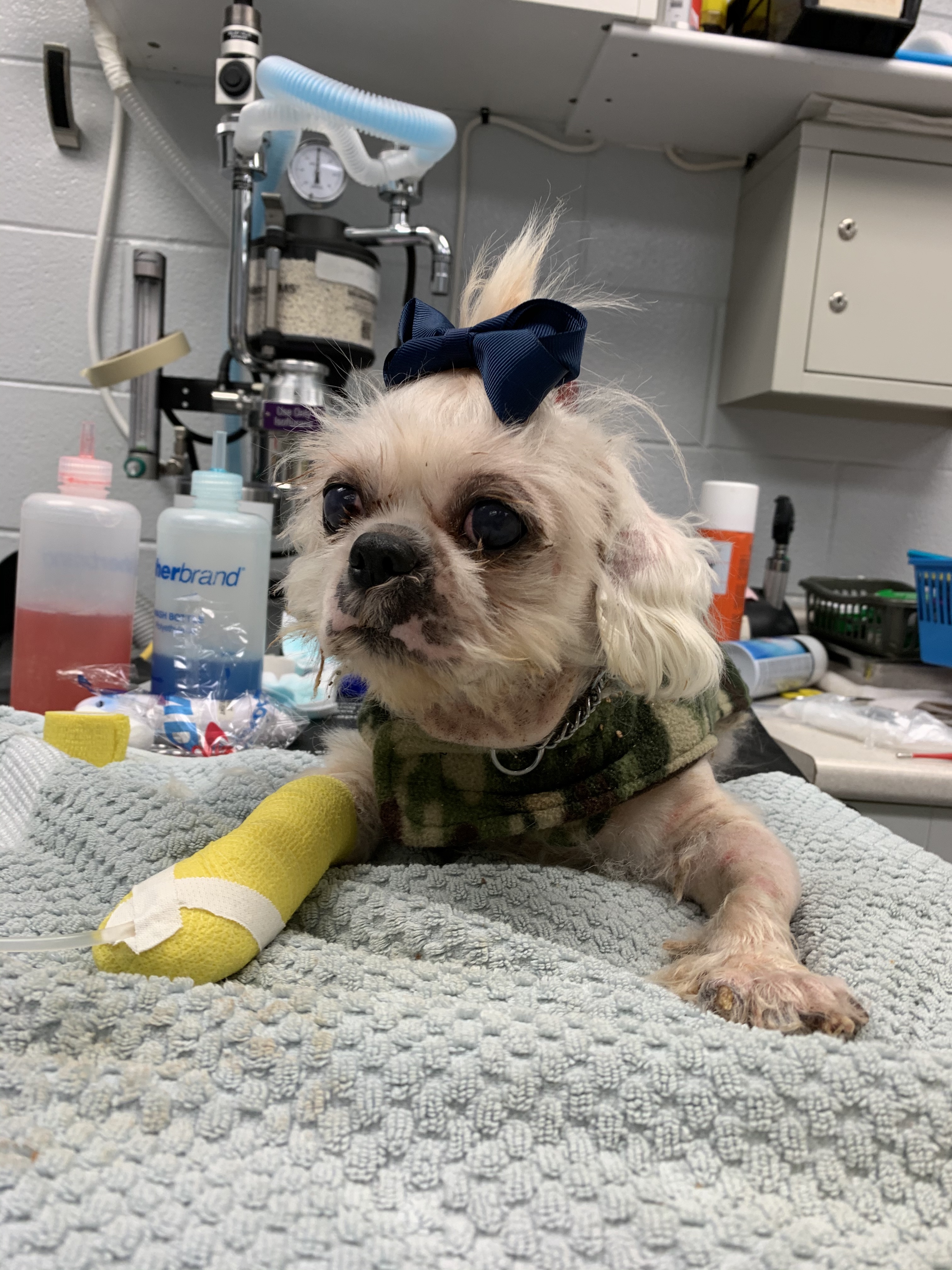 This dog required an IV because she was dehydrated when she arrived at the Toronto Humane Society.
Sixteen of the dogs who required the most urgent attention are in the care of the Toronto Humane Society (THS).
"All of their coats were heavily soaked in their own urine and feces," said Hannah Sotropa, a spokesperson for the THS, in an interview with VICE. "Two came in that needed IVs as well as antibiotics. The more severe ones were very emaciated and dehydrated. Every single one had dental disease and decreased muscle mass known as muscle atrophy and it's going to require ongoing physical rehabilitation so they can walk normally."
All the dogs are anemic and have parasites. Most of the animals have eye problems and four or five of them will need to have both eyes surgically removed.