Episode 7 of "Chapo: Kingpin on Trial" deals directly with Javier's death, its impact, and its connection to El Chapo. Listen to that episode here.
A federal judge in Mexico has issued an arrest warrant for the son of a former Sinaloa cartel boss accused of ordering the murder of a legendary Mexican journalist, but the quest for justice in the high-profile killing remains far from over.
The suspect, Dámaso López Serrano, aka "El Mini Lic", is already in jail in the United States. But it's unclear when — or even if — U.S. authorities will send him back to Mexico to stand trial for allegedly ordering two gunmen to assassinate Javier Valdez Cárdenas on May 15, 2017.
Valdez was gunned down in broad daylight just steps away from the offices of RioDoce, the weekly newspaper in Culiacán, Sinaloa, where he was a cofounder and regular columnist. Attacks on journalists have become tragically common in Mexico in recent years, but Valdez's brazen murder sent shockwaves across the country and around the world. Beloved for his gregarious yet gruff personality and revered for his nuanced and fearless reporting on organized crime, Valdez was the recipient of The Committee to Protect Journalists'
International Press Freedom Award
. Immediately, his death prompted widespread calls for Mexican authorities to find and convict the killers.
Right away, suspicion for Valdez's murder fell on López Serrano. His father, Dámaso López Nuñez, aka El Licenciado, had been a top lieutenant to Sinaloa cartel leader Joaquín "El Chapo" Guzmán for years. El Chapo is rumored to be Mini Lic's godfather. But after El Chapo was extradited to the U.S. in January 2017, a war erupted between El Licenciado and El Chapo's sons. Valdez chronicled the power struggle for RioDoce, and prior to his death he authored a piece that was critical of Mini Lic, referring to him as a "weekend gunman" who wasn't fit to fill his father's shoes.
READ: Who ordered the murder of a legendary Mexican journalist?
In 2018, almost a full year after Valdez's murder, Mexican authorities arrested two cartel gunmen, identified by the nicknames El Quilo and El Koala, and charged them in connection with the killing. The cases against those men have dragged on ever since, until Thursday when a routine hearing was finally scheduled to discuss evidence in the case. At that hearing, the judge announced that López Serrano had been identified as the "intellectual author" of the crime, and revealed that a warrant had been issued for his arrest.
López Serrano fled Mexico in August 2017 amid his family's ongoing war with El Chapo's sons, surrendering to U.S. authorities at a California border checkpoint. He pleaded guilty in January 2018 to a range of drug conspiracy charges, and he's been held in San Diego ever since while he awaits sentencing. He is believed to be actively cooperating with U.S. investigators, which, depending on the circumstances, could lead to a deal that would allow him to remain in the country. Mini Lic could also claim that a return to Mexico would be a de facto death sentence, given his father's testimony against El Chapo and his feud with the kingpin's sons.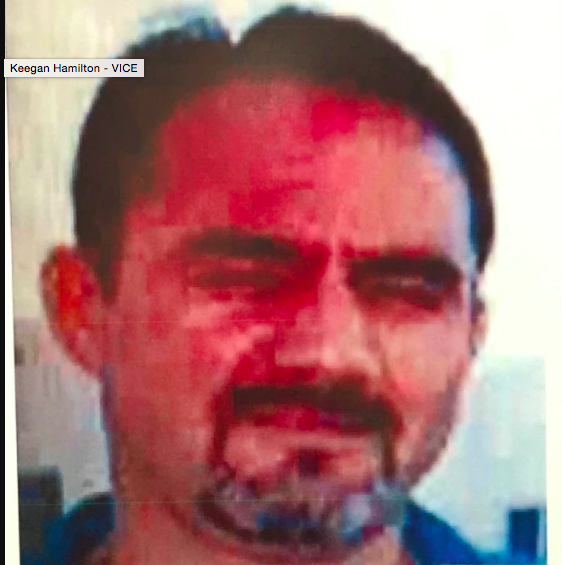 Dámaso López. (Photo via U.S. Attorney's Office for the Eastern District of New York)
"These accusations are unfounded and reckless," López Serrano said in a statement issued by his attorneys. "I had no participation or role in the death of journalist Javier Valdez Cárdenas. I am certain I can prove my innocence, but I fear this accusation is totally manipulated to affect me and intended to extradite me to Mexico."
López Serrano's father, El Licenciado, was extradited to the U.S. in July 2018, where he subsequently pleaded guilty to drug conspiracy charges and was sentenced to life in prison. During his testimony in El Chapo's trial, El Licenciado vehemently denied that he and his son had anything to do with Valdez's murder, instead blaming El Chapo's sons, who he claimed were "in collusion" with the Mexican government.
READ: El Chapo's son was just captured — then freed after the cartel attacked.
Many court records for El Liceniado's case remain under seal, but recent filings indicate he struck a deal for a reduced sentence in exchange for his testimony against El Chapo. Such an agreement could also involve his son, further complicating any effort to extradite Mini Lic to Mexico to stand trial for Valdez's murder.