This article originally appeared on VICE Canada
.
The first sound was a snowmobile, somewhere in the distance.

Then, with no warning, a dozen RCMP vehicles, including prisoner vans and RCMP-branded Suburbans, roared out of the pre-dawn darkness and stopped just short of the watch camp where Wet'suwet'en land defenders have been resisting a court-ordered evacuation of their lands to make way for the controversial $6 billion Coastal GasLink pipeline.
The raid, which took place on unceded Indigenous land in northern British Colombia, took place after weeks of increasing tension over construction of the 400-mile-long natural gas pipeline.
Backed up by tactical officers, dog teams, and drones with infrared sensors, dozens of RCMP officers began raiding Wet'suwet'en land defender camps shortly before 5 in the morning.
Led by one officer bellowing "Police! Stay Calm!," dozens of officers flooded into the watch camp.
One read a statement aloud saying that police were enforcing an injunction order and that anyone present had 10 minutes to gather their things and leave, or be arrested and charged with obstruction of justice.
At least six land defenders have so far been arrested, several being dragged away in handcuffs.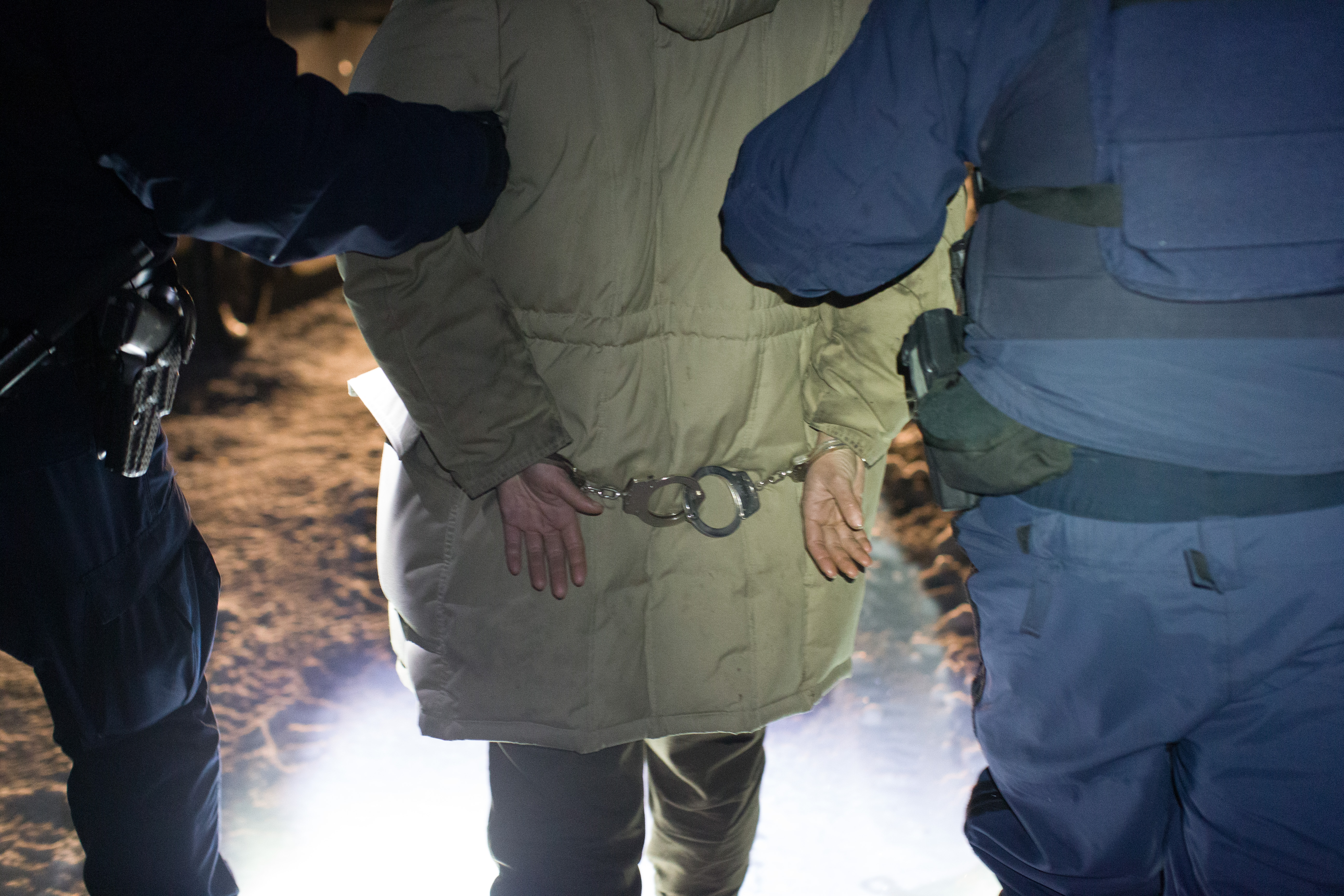 A land defender is arrested at a Wet'suwet'en camp early Thursday.
Police smashed the window of a truck and dragged out a woman who was naked and had locked herself inside.
One RCMP officer repeatedly threatened a VICE reporter and another journalist with arrest, ordering them out of the camp while they conducted arrests.
Police also attempted to prevent journalists from photographing or filming members of the tactical enforcement teams, the green-clad militarized units which stormed the Gidimt'en barricades a year ago under the supervision of "lethal overwatch."