Want the best of VICE News straight to your inbox? Sign up here.
Every evening, Farhad and his three daughters collect branches from shriveled olive trees that dot the landscape surrounding Moria, Europe's largest migrant camp. Gathering tinder for a scant fire has become the family's evening routine. The girls are young enough to see it as a game, but Farhad knows they need the warmth at night, when the temperatures can drop below freezing.
"When I came to Greece, I never expected the conditions to be this bad. My daughters are suffering. Everyone is suffering," Farhad said. "There are only small blankets, no electricity, no answers, and nowhere to go. I spent everything coming here."
Initially intended in 2015 to be a temporary registration center for refugees arriving to Europe, Moria, on the Greek island of Lesbos, has erupted into an overcrowded encampment regularly described as "hellish." The camp's population recently surpassed 20,000, seven times its capacity. The refugees, largely fleeing unrest in the Middle East, wait out uncertain promises of a better life while their asylum claims weave through a bureaucratic system.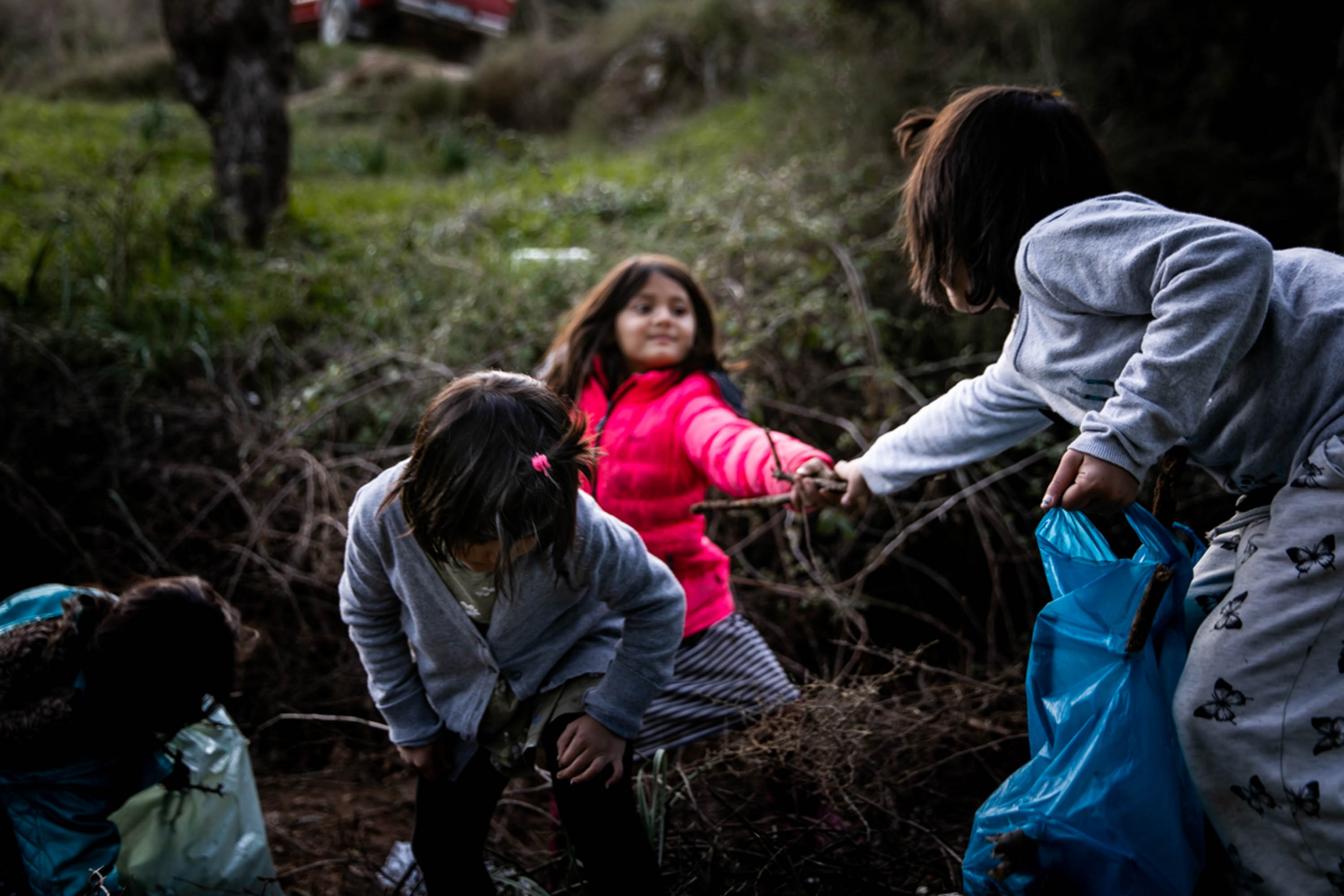 Asal, Ezin, and Damsa gather firewood with their father in Moria on Lesbos, Greece, on January 4, 2020. Without electricity or proper shelter, the family relies on heat from open fire for temporary warmth.
There's no consistent electricity in the camp, and running water is intermittent; hot water non-existent. Dumpsters overflowing with garbage line the muddy streets, and the only toilets are overflowing porta-potties or unlit, concrete latrines. At least once a week, a sewage pipe bursts and a stream of human feces runs through the camp before gravity carries it to a nearby stream.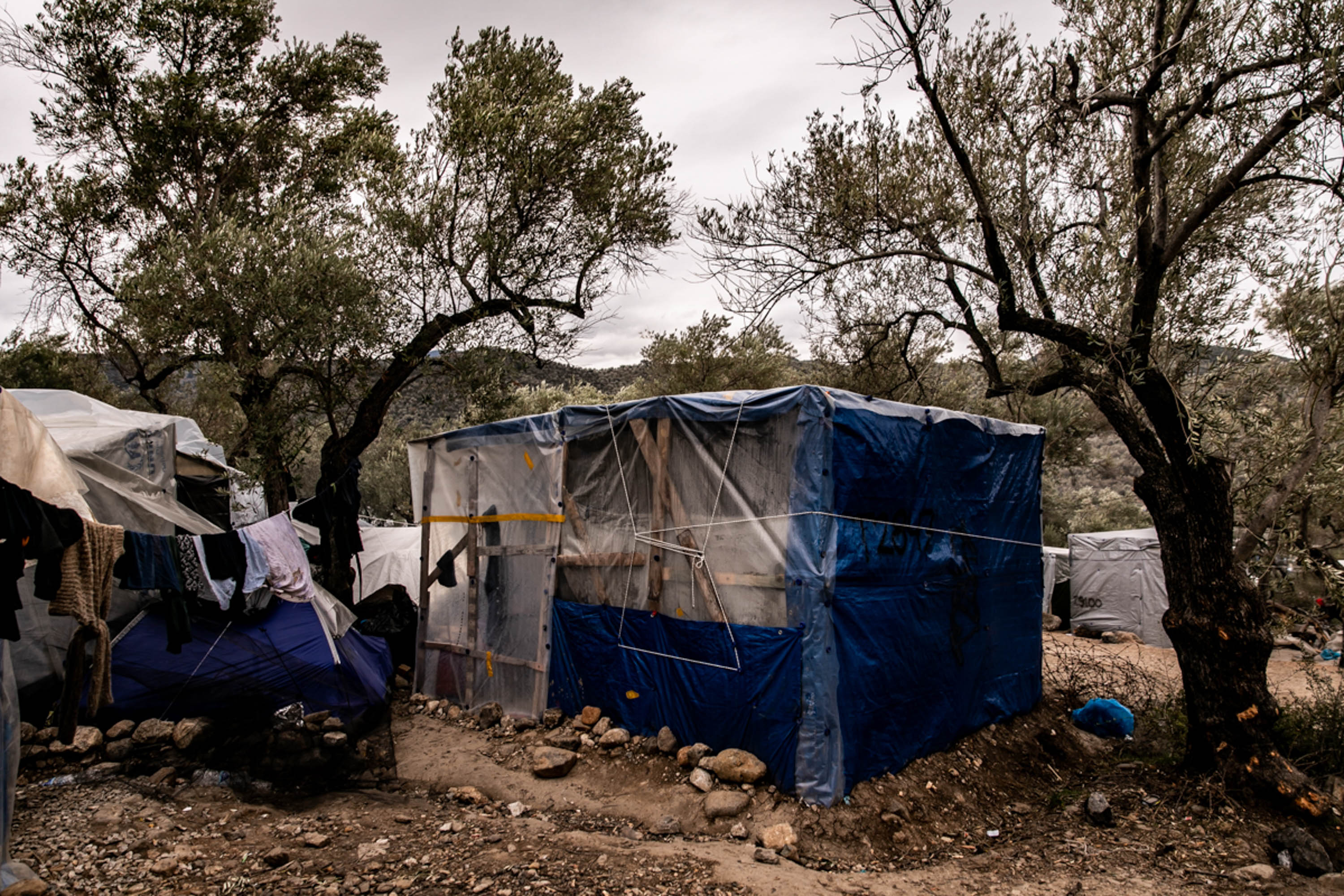 Provided only a tent and a blanket upon arrival, refugees in Moria have become resourceful. They draped their tents in tarps and plastic in an effort to keep out the cold in the camp in Lesbos, Greece, shown on January 6, 2020.
Now, a confirmed case of COVID-19, the disease caused by the coronavirus, has ignited worries of an outbreak in the camp, where the refugees have almost no access to adequate medical care. The cramped and squalid conditions mean illness spreads quickly, and lines to visit one of the camp's few doctors can take hours. Once they see a doctor, supplies and medication are limited. Since September 2019, seven people, including infants, have died in the camp.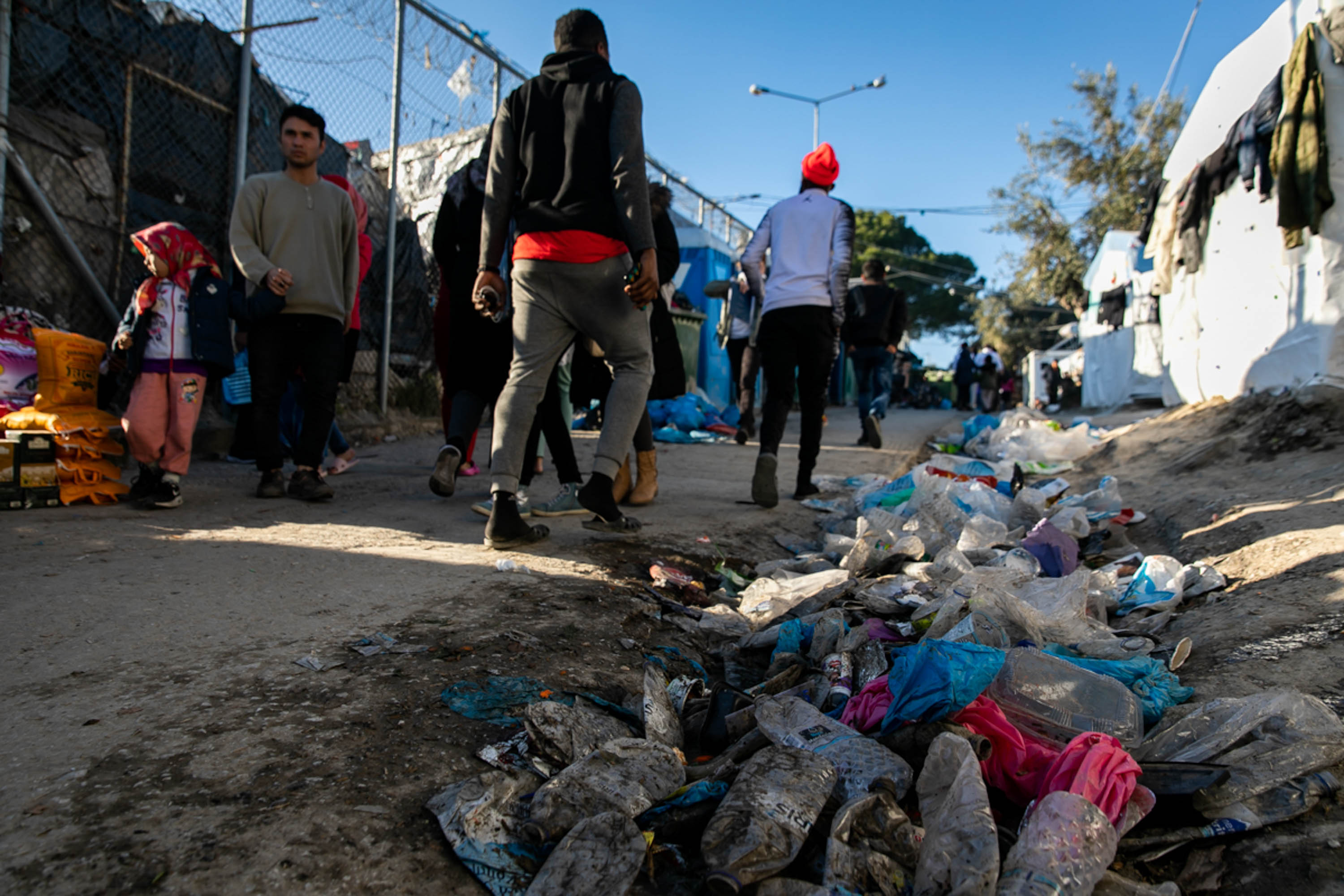 Dumpsters overflowing with garbage and unkempt porta-potties line the walkways of Moria in Lesbos, Greece, on January 9, 2020.
"The hardest part about Moria is seeing my children suffer. Two of my girls have been sick for months, and my son has stopped talking — I am worried he will hurt himself. At night my children, husband, and me sleep together in the tent to stay warm," said Asma, who landed on Lesbos in a large, inflatable raft with 50 other refugees last October.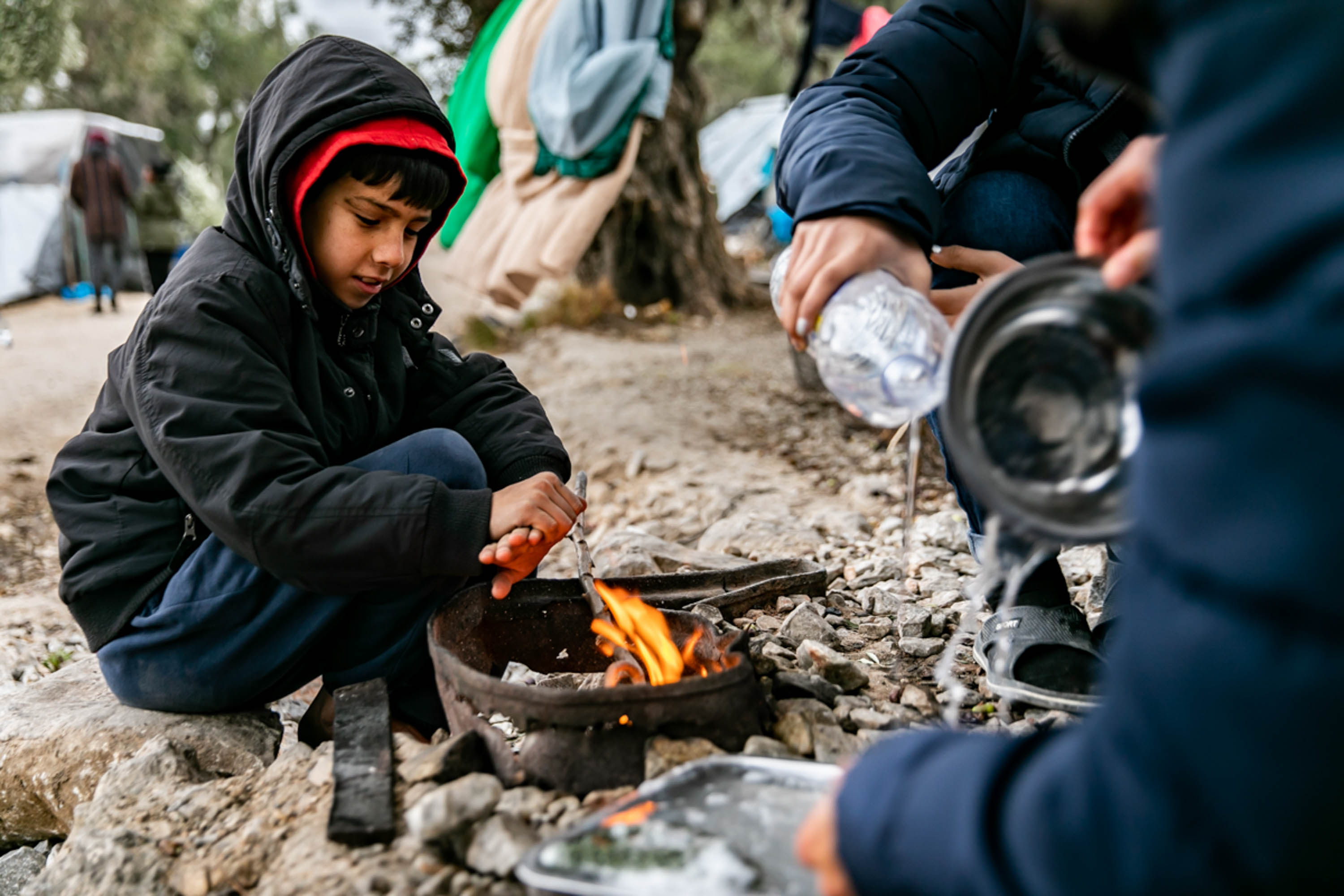 Adil, an 8-year-old from Afghanistan, warms his hands over a small fire as his brother and father warm water to cook an evening meal in Moria on Lesbos, Greece, on January 6, 2020. Adil and his family have been living in the Moria camp for five months; in March they will have their first hearing to determine whether they will be permitted to go to Athens to have their formal asylum claim heard.