Want the best of VICE News straight to your inbox? Sign up here.
The sort of tents that typically dot Los Angeles' Skid Row were driven down the famously luxurious Rodeo Drive this past weekend. And much like the shops nearby, they were emblazoned with Chanel, Supreme, and Gucci logos.
The tents are an installation by the artist Chemical X to draw attention to the radically different homeless populations on Rodeo Drive and Skid Row, which are only about 12 miles apart. Approximately 16 homeless people live in Beverly Hills, which was once accused of driving away homeless people. Skid Row, on the other hand, is considered to be the most entrenched homeless encampment in the country, with more than 2,700 unsheltered occupants. (Los Angeles County, overall, has a whopping 58,936 homeless people.)
A video of the project, dubbed "Skid Rodeo Drive," called Rodeo "the street where luxury and poverty meet." In the past several months, the "designer" tents have also cropped up on Skid Row, outside Los Angeles' City Hall, and on Hollywood Boulevard.
"It's a piece of art and people need to just see it and reflect on it," Chemical X, who wears a mask and doesn't disclose their identity, told CBSLA. "I think people have stopped seeing the homeless or, if they do, it doesn't engage them anymore."
All profits from the art will be donated to the Los Angeles Community Action Network, which advocates for the homeless.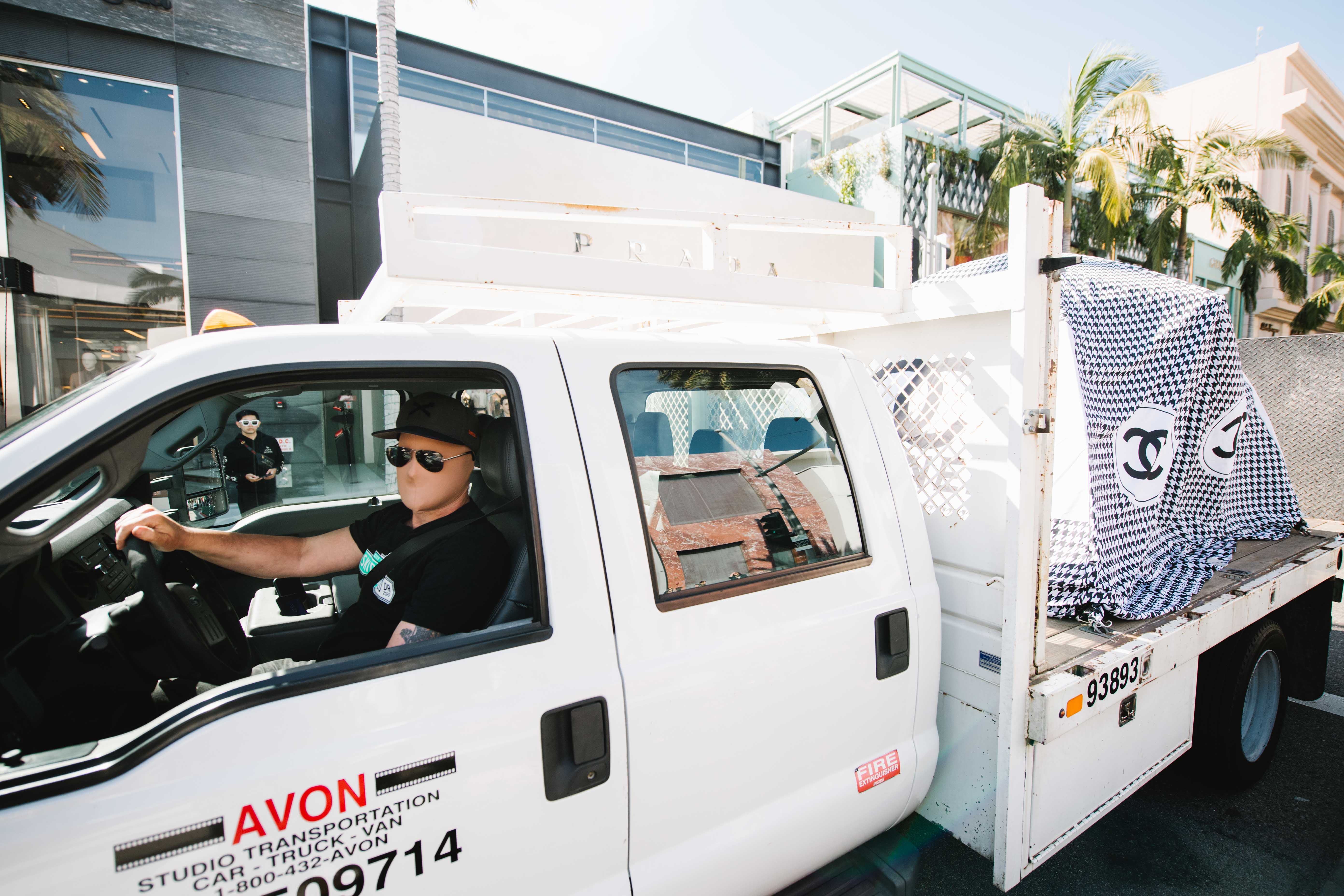 BEVERLY HILLS, CALIFORNIA – FEBRUARY 15: Cult artist Chemical X brings Skid Row to Rodeo Drive on February 15, 2020 in Beverly Hills, California. (Photo by Matt Winkelmeyer/Getty Images)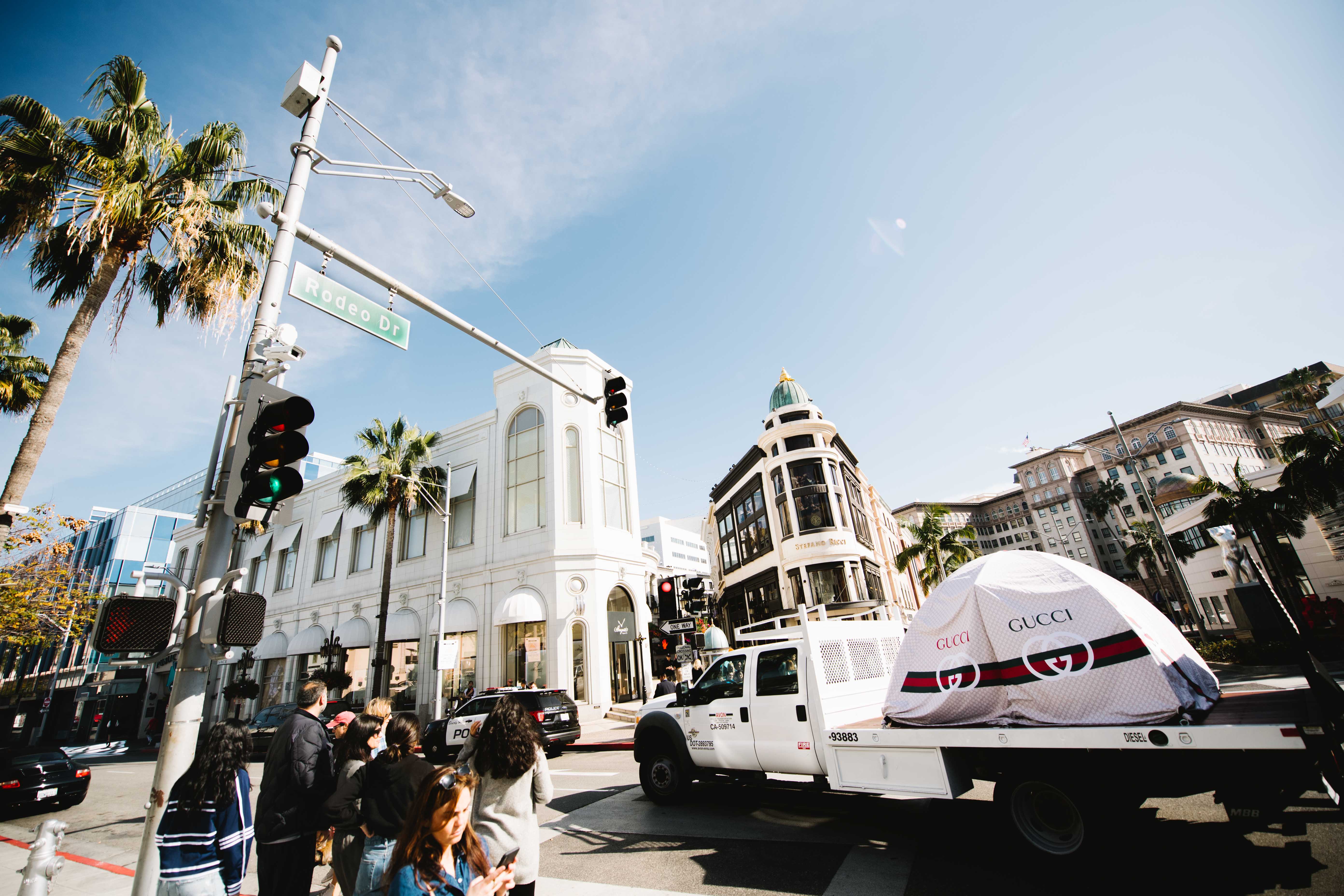 BEVERLY HILLS, CALIFORNIA – FEBRUARY 15: Cult artist Chemical X brings Skid Row to Rodeo Drive on February 15, 2020 in Beverly Hills, California. (Photo by Matt Winkelmeyer/Getty Images)
Cover image: BEVERLY HILLS, CALIFORNIA – FEBRUARY 15: Cult artist Chemical X brings Skid Row to Rodeo Drive on February 15, 2020 in Beverly Hills, California. (Photo by Matt Winkelmeyer/Getty Images)